If you are looking for a non-shedding companion, look no further! You have found just what you are looking for in our mini-schnauzers! We have done our research, and pride ourselves in providing new families with new members of their families. We have included on this website photos of some families which we have been able to bless!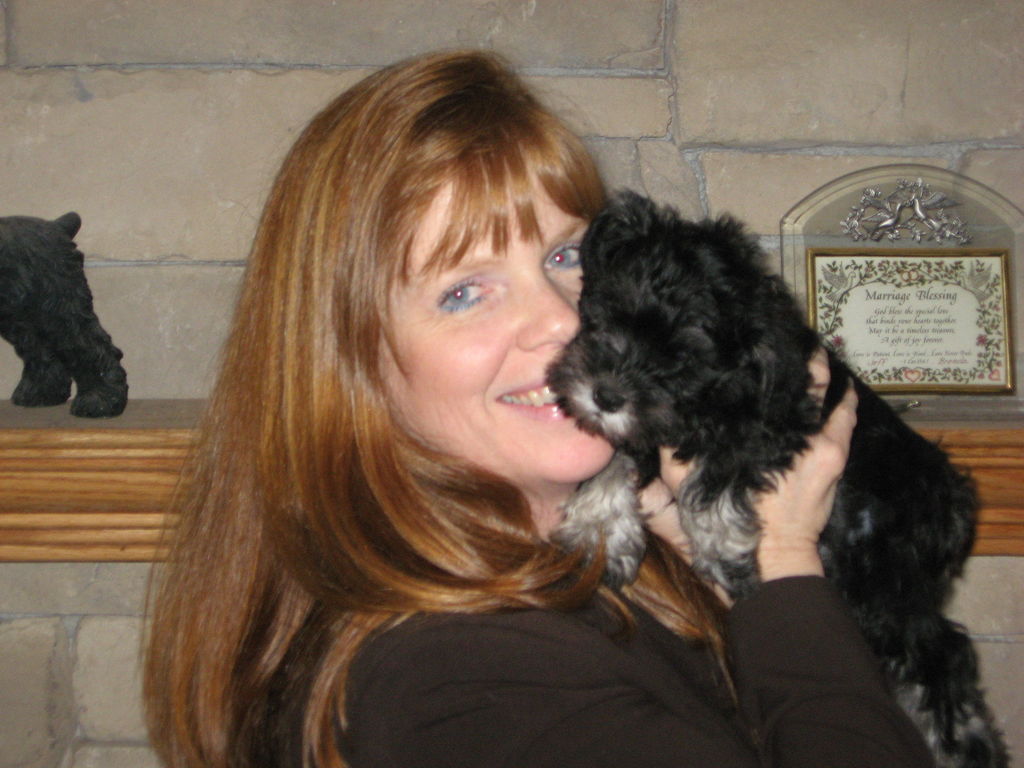 Brenda with one of our previous black/silver puppies, "Mini," who has a wonderful home in Georgia!!! (WOW!!! Was Mini hard to part with!!!)

---
Jeff and Brenda Daniels have been providing their GORGEOUS miniature schnauzers since 1999 to wonderful families all around the southeastern US. We have selected the finest male and female schnauzers that we can find in order to provide you with a high quality, sweet natured, obedient pet. Please take time out of your busy schedule to browse our site for all the important information you might need in order to choose a new member of your family. Careful planning and research is the key in making you and your pet comfortable with each other. Know the breed and get familiar with what they have to offer. Look for people like us who raise ALL their puppies IN THEIR HOME!





Please Enjoy Your Stay and Check Back with Us Often to See Our New Puppies!